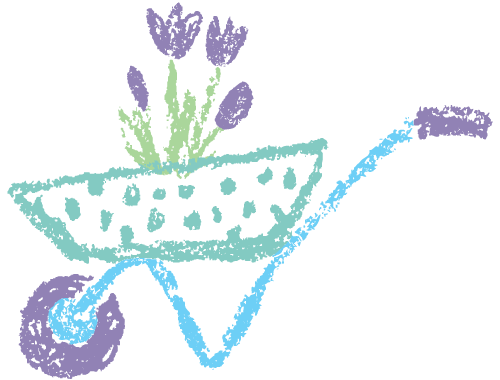 Education and Care with Impact
We are thrilled to be introducing Our Patch to your school community. Our Patch is a fresh provider in the education and care space, which has been meticulously designed from the ground up by Rosa Piteri and Daniel Mundy. It spouted from a dream to create entirely unique spaces that gives children voice and offers them a safe place of wonder in which to GROW.
Rosa's unparalleled experience across 25 years in childcare, in every sector and hundreds of schools all around Australia, grounded Our Patch and informed its design. Working diligently alongside Rosa has been anzuk Education founder and CEO, Daniel, who brought his extensive knowledge and skills to the project, as well as a partnership with anzuk – which has been a well-respected, reliable and leading education staffing service provider in Australia, New Zealand, UK and America, for more than 17 years.
Our Patch was seeded in programs that provide children with endless opportunities to build confidence and resilience. It is our aim to grow and develop grounded and respectful children, brimming with confidence, who are true to themselves, and have a keen commitment to each other and shared community values. Our vision is that all children will want to come to Our Patch and experience a true sense of ownership, because they love being in a space specifically designed for them – not because it is the only choice they have. Making an impact every step of the way.
As part of our commitment, Our Patch is undertaking Safeguarding Children Accreditation in partnership with the Australian Childhood Foundation to develop best practice policies and embed effective child protection procedures throughout our organisation.
Our Patch has zero-tolerance towards any form of abuse and neglect of children. We are committed to the rights of all children to feel and be safe when participating in our programs.
Children's voice is central to safeguarding practices. We empower children in our programs by providing them with our Safeguarding Statement in child friendly language, informing them of their rights and responsibilities and discuss safeguarding children in ways that are appropriate for each child's age, diversity, abilities and developmental stage.
Grounded
A true awareness of self with a balance of calmness, humility and honesty.
Relationships
A caring community minded team that requires great leadership and exceptional connectedness to children, families, schools and each other.
Ownership
By our very nature of pride and satisfaction, we promote autonomy, empowerment and personal ownership with each role we play at Our Patch.
Wonder
A journey of discovery through magic and imagination that allows for creativity and laughter each and every day.
We want everyone to feel they can GROW their patch and build a meaningful and fulfilling career at Our Patch- if you want to join us,
email us
.
Experienced Executive Director with a demonstrated history of working in the education and care management industry for over 30 years. Skilled in Operations Management, Innovation, Customer Service, Managing Key Stakeholder Relationships at a national level, Coaching, Strategic Planning, Team Building, Leadership, Workforce and Succession Planning. Rosa has strong operational professional acumen with experience in leading national child care operations at scale. Rosa has completed Advance Diploma in child Care, Masters of Business Administration, Australia Institute Company Director Course (AICD)and CEW Leaders Program Course..
Commencing in 2008, Natalie's working career has been dedicated to working with children in long day care and OSHC. Natalie's extensive experience has been in Operations, initially working with children, families and communities. In more recent times Natalie has been focused on leading teams and supporting families in OSHC. Natalie's true passion lies in creating safe and engaging experiences for children supported with a fun and productive team culture for Educators to work in. Natalie has worked closely with educators to achieve meeting or exceeding programs under the National Quality Framework Natalies holds her Diploma in Children Services, she enjoys walks in nature followed by a photo-worthy brunch..
Carmel has close to 30 years' experience working in senior administration management positions across various industries, with outside school hours care (OSHC) being the most recent, since 2013. During her time in this industry, she has led an administration support team who supported 700+ OSHC services nationally, with the key focuses being: to ensure that the critical administration was completed for the services so that program leaders were able to focus on and ensure the engagement and safety of children was paramount at all time to ensure the overall business was supported to meet all business administration and compliance requirements to oversee the Vacation Care function and programming across 230+ services. In Carmel's spare time she enjoys Pilates, going for long walks, reading and travelling.
Live for Lily
Live for Lily raises awareness and funds research to ensure we see an end to childhood cancer.
Cancer Council
Cancer Council Australia aims to promote cancer-control policies and reduce the illness caused by cancer in Australia.
Juvenile Diabetes Research Foundation
JDRF Australia's mission is to accelerate life-changing breakthroughs to cure, prevent and treat Type 1 Diabetes.
Footy Colours Day
Fight Cancer Foundation's Footy Colours Day is a national fundraising campaign held during September to support kids living with cancer.
The Smith Family
Cancer Council Australia aims to promote cancer-control policies and reduce the illness caused by cancer in Australia.
The May 50K
There are over 25,600 Australians living with MS. At MS Research Australia. It's our mission to leave MS where it belongs, behind us. Help us Kiss Goodbye to MS once and for all and join The May 50K today.
Very Special Kids
Very Special Kids cares for children with life-threatening conditions by providing a children's hospice and professional family support services.